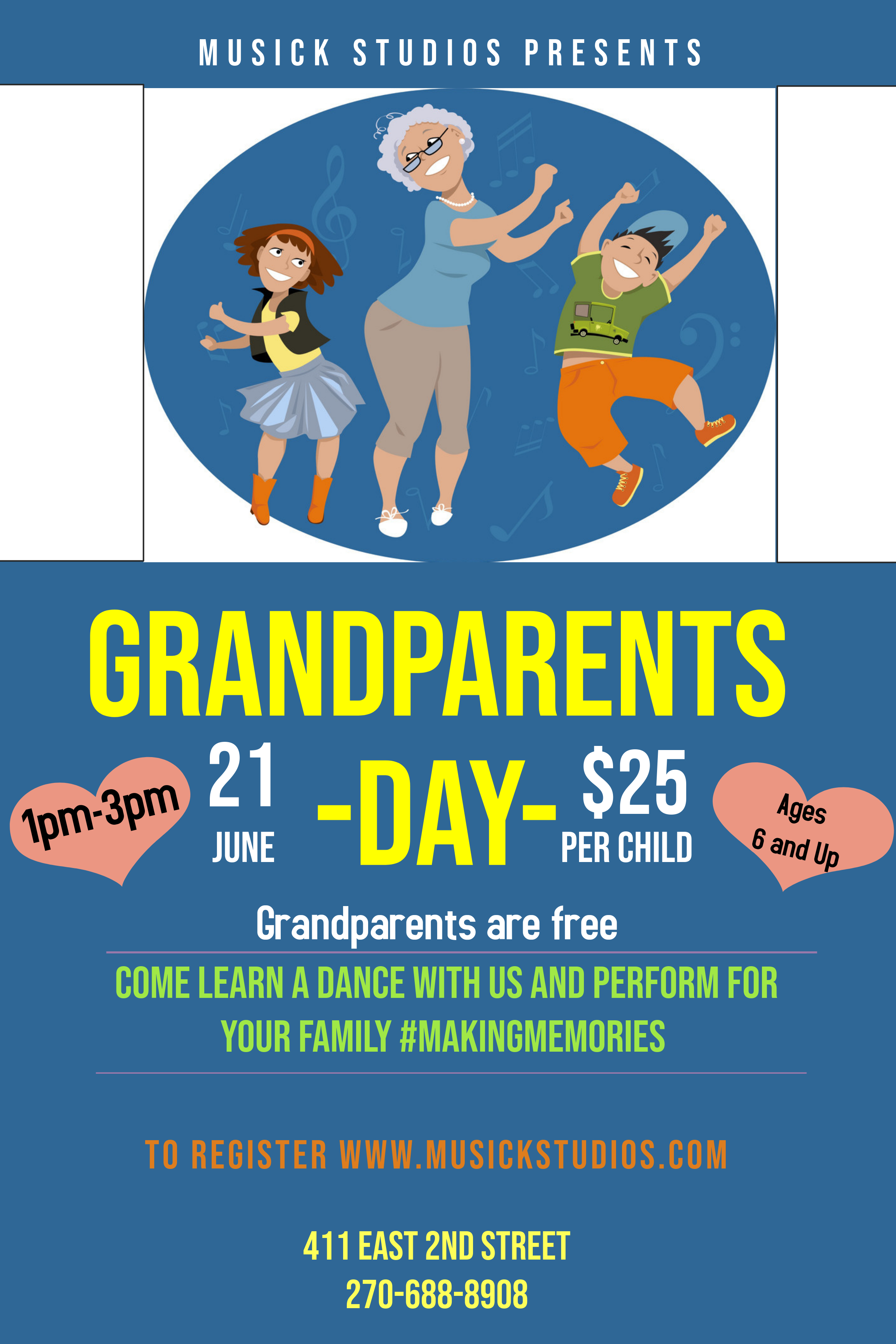 Grandparents Dance Day! 
(Ages 6-100)
What a great way to spend time with your Grandparents by being on the dance floor together. Musick Studios will be offering a dance day designed just for you by learning a dance in two hours ( video of the dance included). Showcase your performance in front of your friends and family and make lifetime memories together at Friday after 5 June 21st!
Dates/Times

June 21, 2019
1:00PM-3:00PM
Perform later that evening at Friday after 5! 
Pricing
$25.00 – per child- Grandparents get in free! 
$15.00 – for each additional family member