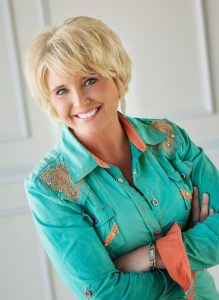 LeAnne Musick
Studio Founder/Owner; Hip-Hop, Lyrical, Adult, All-star Coach
LeAnne followed her passion for dance since childhood. In middle school & high school, she danced with teams. Starting at 15 years old, LeAnne kept a journal of her hopes, dreams & aspirations.
Nurturing hopes of dancing professionally, she made it through rounds of being a dancer with Beyoncé's live tour before deciding that becoming the best parent that she could be to her young daughter was more important.
LeAnne earnestly pursued her dream of starting a dance studios that would be a safe haven and creative outlet for children.  In 2008, that dream became reality with the opening of Musick Studios at 411 East 2nd Street in Owensboro KY.  Starting with 75 dancers during the first season, the studio has grown to a roster of 500 for 2017-2018 dance season.
LeAnne continues to place God, family and children before herself.  This formula fuels her aspirations and success.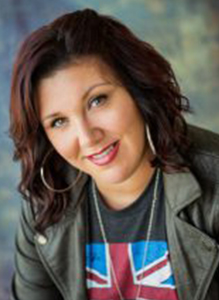 Lindsay Creager
Office Manager:
Started dancing at the age of 5. She studied at "The Looking Glass Studio of Performing Arts" in Southern California; she performed for many years at the California Theater, with that dance company. She continued to dance through the years and was on Adolfo Camarillo High School dance/drill team. She served as an officer on that team her senior year. After moving to Clarksville, TN at the age of 19, Lindsay coached Pop Warner Cheer Leading squads for 5 years. Lindsay has worked in a professional setting even while still attending high school & through college. She has 20+ years' experience in the administrative field and 10+ years' experience in administrative management. Lindsay became the Office Manager of Musick Studios in 2012. Lindsay and her daughters have danced with Musick Studios for over 7 years.
Lindsay not only brings her organizational skills to Musick Studios but also her passion for dance.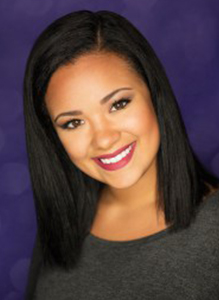 Jayrolyn Oliver
Lyrical/ Jazz Choreographer/ Lyrical All Star Coach
Jayrolyn started her journey with competitive Figure Skating at age 7. At age 10 she began training in ballet to help drive her figure skating career. Jayrolyn soon fell in love with dance and at age 13 left Figure Skating to focus on dance. At age 14 she began assisting and teaching classes in Lyrical-Hip hop. Jayrolyn trained in many different settings including Indiana University dance intensives, and the Voice dance before creating the Lyrical program at Musick Studios. Since then she has developed the Lyrical program to over 200 dancers and created the Poetic Movement Lyrical Allstar program.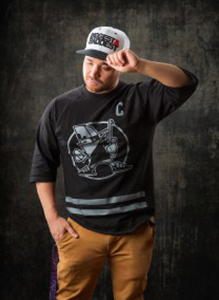 Justin Curry
Social Media Director/ Boys Street Instructor
Justin  had an nontraditional start with dance.  After he graduated from college and moved to Arizona, he decided to start taking dance classes when he was almost 22 years old.  He became more and more interested with street styles of dance, Hip-Hop culture, and competing in the dance battle scene. Three years after he started dancing, he decided to move to South Korea to teach English at an academy and devoted the rest of his time to dancing in a nation that has risen in fame through their constant hard work. Throughout his journey,  he  had opportunities to learn from some originators and pioneers of Hip-Hop dance, such as: Ken Swift, Mr. Wiggles, Scoo B Doo, Link, and Bboy Erik. Justin also has learned from today's more famous crews and studios like: Kinjaz, I.aM.mE, Movement Lifestyle, 1Million, Criminalz, and Jabbawockeez. Among all the workshops, battles, and gigs that Justin was blessed being a part of, his favorite thing is community outreach and guiding young leaders of the next generation. Besides being a part of Musick Studios, he is a member of Step X Step Dance, a company that broadcasts and celebrates dance scenes all over the world; he is still rooted with his crew Soul Squad, which started in Tucson, Arizona. They are a dance crew that practices Spiritual Outreach Using Love (S.O.U.L).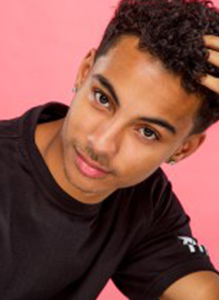 Justice Little
Hip Hop Choreographer/ All Star Coach
Justice joined Musick Studios Staff in the summer of 2016.  After 9 years of dance and receiving training under artists such as Matt Steffanina, Greg Chapkis, Wildabeast, Kevin Nguyen, Vernell Porter, Dea Sevilla– Nguyen, Monyette Crump, and Joey Hernandez, it was obvious what he wanted to do with his life.
Justice values all styles of dance and believes in pulling from all of them to create your own flow. During our 2016-2017 season Justice dug in to his new role.  His first season coaching the All Stars teams, they walked away from the competition season with 19 first place trophies and an Industry Dance Award, a People's Choice Award, and a Best Choreography Award.
Justice is excited to share his passion for dance with the students of Musick Studios. Justice says "I love being able to turn on any music and interpret the beats to the song through my body." and "I love seeing the positive energy the love of dance brings to people".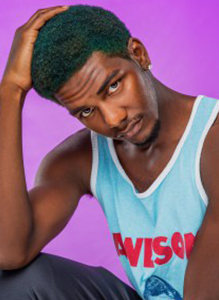 Jamarui Howard
Step Choreographer/Instructor
Jamarui found his passion for dance 14 years ago; he started dancing at a young age dancing at the H.L Neblett Center.  He went on to be a part of his high school step team and also participated in theater.   Jamarui began his training at Musick Studios in 2012 and has trained under Greg Chapkis, Kevin Nguyen, and Kaelynn Harris just to name a few.  In 2016 Jamarui attended "Buildabeast" and trained under many industry elites.
Jamarui has had many dance accomplishments including but not limited to Performing as part of Musick Studios All Star team as half time entertainment for The Indiana Pacers and the The Harlem Globetrotters, competing and placing 1st as a soloist hip hop competitor and receiving over 10k views on his You Tube channel which is dedicated to his craft. But the accomplishment Jamarui holds dearest to his heart is the commercial he participated in, collaborating with the NAACP for the ASPIRE program.
Jamarui is passionate about dance because: "Dance keeps me humble.  I know that the paths that I take can potentially change the lives of others in the future."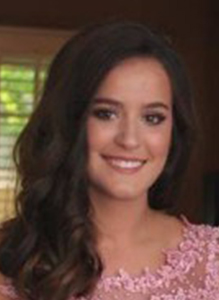 Carrie Neville
All Abilities Choreographer/ Instructor
Carrie is a current senior at Daviess County High School, and has been teaching the All Abilities dance class for two years.
Her dance career started in sixth grade at Musick Studios in hip hop classes. She then danced as a Daviess County Middle School Pantherette for two years (serving as captain in her second year) and danced competitively as part of Musick Studios' junior and senior All-star teams for three years. Her greatest memories and successes through dance include winning an MVP award at the KHSAA regional dance competition, being awarded several national titles and paid bids with her teams, and competing at Disney World in Epcot.
Though Carrie decided to turn her focus toward academics during her final years of school, she volunteered for many months as a GRADSA dance team instructor, and jumped at the chance to return to her old studio and start the All Abilities class. She is excited to have the opportunity to teach her own group of dancers and show them the positivity dance can bring.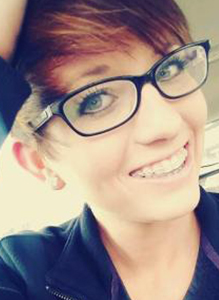 Jessica Figueroa
Tap Choreographer/ Tap Instructor
Jessica's love for tap started at age 4.  She was literally born to tap! Her grandmother put her in tap because she would never stop moving her feet and was often reprimanded for fidgeting. Originally from California, Jessica trained in Jazz, Ballet & Tap at North County Dance Arts, under the direction of Lewis and Tanya McKay.  Jessica moved to Owensboro at the age of 12 and stepped away from structured/classroom style lessons, but her love and knowledge for tap never left her.  Though not in a classroom setting, she continued to practice her craft, making it a point to meet up with Lewis for a few "more" lessons when she would travel to visit family in California.  In 2015, she started taking classes at D'Alto in Evansville.  Being back in a classroom setting fueled her desire to teach tap.  Jessica's proactive approach landed her as Musick Studios first ever Tap Instructor.  She has created our Tap Program from the ground up and is excited to be a part of the Musick Studios family!
Jessica says: "I have always loved music, which is why I am so passionate about tap, I get to use my feet as percussion instruments!" "I am ready to show everyone tap is not outdated and you can tap to just about anything!"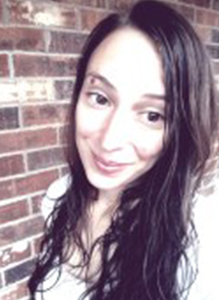 Alea Canning
Ballet Technique Instructor
Alea is from Arizona.  She thanks  her parents for putting her in her first dance class at a young age.  She has been in love with dance since day one!  Through the years she has trained at Tempe Dance and Ballet Arizona.  She trained specifically in Ballet, Jazz & Lyrical/Contemporary under the direction of Nadja Langenhorst. After graduating from Arizona State University, Alea danced with City Ballet of San Diego, CA for 2 years as a company apprentice. More recently she has been residing in Sydney, Australia attending Hillsong International Leadership College.
Want to Join Our Classes Or Have A Question? Drop Us A Line.