Summer Programs 2020
Musick Studios offers theme-base summer classes and camps to capture the imagination and promote creativity. Summer camps, workshops, and classes are provided for students of all levels to improve their technique and explore new areas of dance. New and returning students welcome!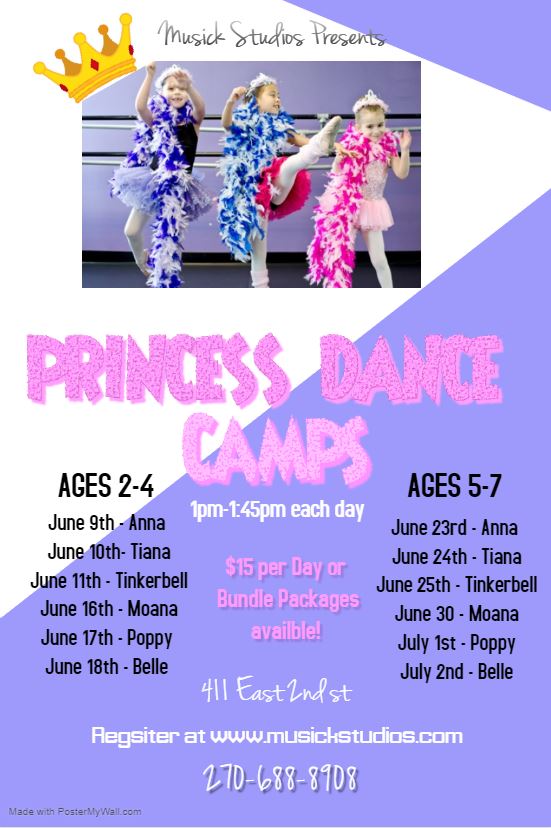 Princess Dance Camp
Enjoy a magical journey of dances, crafts and character building inspired by your little one's favorite stories and characters.  Each fun-filled mini-camp consists of one hour of dance, storytelling and crafts. Register for one or all Princess Camps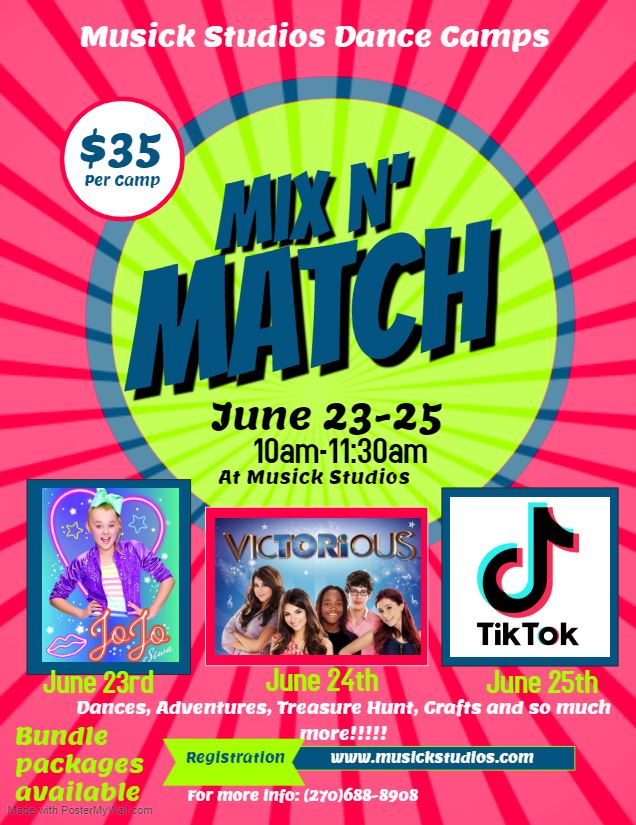 Mix and Match Mini Camps
(Ages 9-12)
Learn, create, dance and meet new friends! Join us for mini-camps filled with creativity and fun. Dancers will have the option to choose or take all camps of JoJo Siwa, Victorious and Tik Tok Camp. Each Camp will have a craft memory to take home as our special gift for spending their time with us!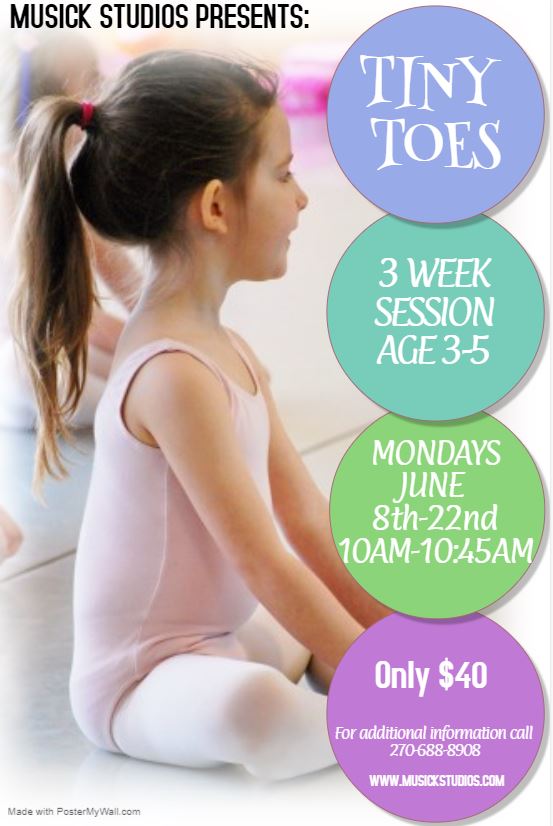 Tiny Toes
(ages 3-5)
Forty Five minutes of an introductory dance class for your tiny dancers to explore movement and music in a fun, creative way.  Our instructors use imagination games, upbeat age-appropriate music and props to inspire and excite students about dance. Students will also work on classroom skills such as following directions, listening and working with others.  This class is a positive and fun first dance experience for all!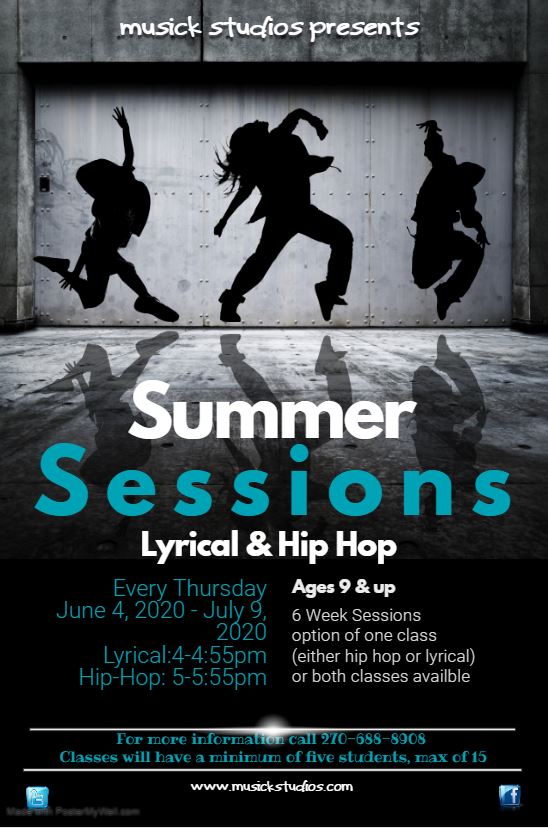 Summer Sessions
(Ages 9 & up)
Spend your days in the sun and dance the nights away in our full length, evening summer dance classes…55 minute classes offered in a variety of styles, so students can continue where they left off in May or try something new!  Classes offered for ages 9 and up in , hip-hop and lyrical! All levels of experience are welcome. Dancewear and shoes are encouraged, but not required.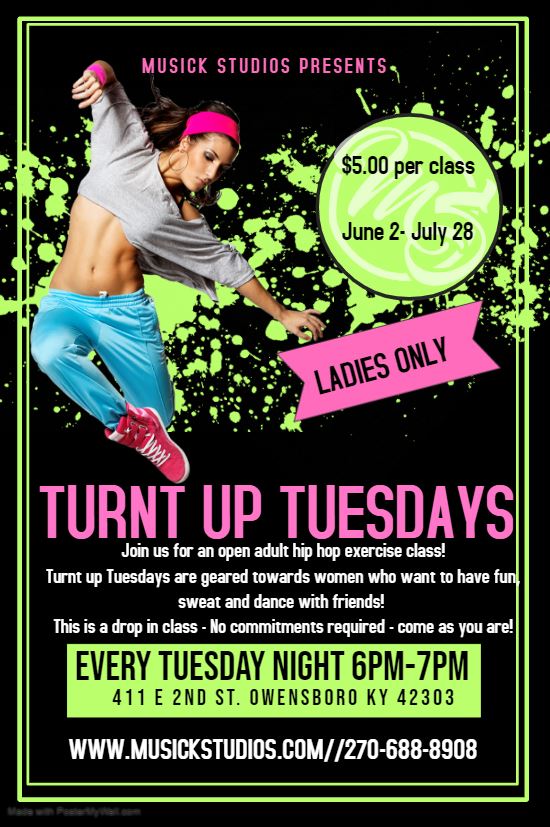 Turnt up Tuesday's
(Ladies Only)
Turnt up Tuesday's is a great way to exercise while dancing! Come with your friends and enjoy an hour long work out while learning hip-hop based choreography. Every Tuesday from 6-7pm starting June 2nd through July 28th! No commitment or registration required! Only $5.00 per class!
Musick Studios – LOCK IN 

Ages 9-17
Drop your kid off, relax for 12 hours and let us do the rest! We will have chaperones, play games, eat food, and much more!